State Natural Reserve Tomboli Follonica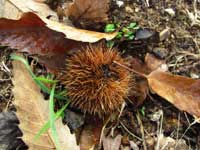 The Reserve naturally Tomboli state of Follonica stretches along the coast from Puntone Scarlino. This is a protected area very exclusive, it is a party in town Follonica , Which includes two public parks: the Pineta Levant and the West. The protected area covers a total area of 55 hectares, of which 11 are used to garden audience.
This is without doubt one of the most charming places to visit, especially if you are adventurous tourists, nature lovers and have decided to spend your holiday in Follonica, a haven from the water clear and clean. The Reserve naturally Tomboli state of Follonica contributes to the beauty and uniqueness of this beautiful seaside resort, nestled in the heart of Tuscany.
Flora and vegetation
Where there is an excessive human impact, the undergrowth is well developed with a good spread of holm oak, cork and filliera. In the case where the reserve is still growing mobile dune formations daisy sea, the sea lily and Spartina. In wetlands, located in the pine forest, there are marsh areas under cane and rattan.
Fauna
Among the most common species in the reserve are corvidi and small mammals such as hedgehogs and squirrels. They are also easily land tortoises. Noteworthy is the wintering of Cincia arrears.
Getting there
The point of departure for visits is the center of Follonica, reachable following directions from the Via Aurelia.
Information for visiting
State Forest
Via Bicocchi, 2
58,022 Follonica (GR)
Phone: 0566 40019