Flora and Fauna of the Natural Park of Maremma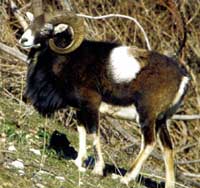 Park protected dell'Uccellina thrive an amazing amount of wild animals and plants interesting, reeling from a typical habitat of the Mediterranean coast: wooded hills, olive groves, pastures, pine forests, dunes, estuaries and mudflats.
During the migratory cycles (spring and autumn) you can see many examples of waders, ducks, herons and garzette. The estuary dell'Ombrone is famous for being the playground many birdwatchers. Moving inland one can see rarities like hawks fishermen Gruccione, flamingos and Bianconi. It is not uncommon to lift your gaze to the sky and admire the herons that twirl on the channels.
Towards evening, you can bump into other species like deer in the hills or the wild boar in the bush. It 'easy to meet even hedgehogs, badgers, foxes and the rare otter. Moved on land planted with North dell'estuario you can admire the wild horses that run for the Maremma, an image became famous in the world.
As for the flora, however, the pines, the cork oaks and huge expanses of bushes of rosemary are among the most frequent, but making sure you can see many examples of wild and rare plants such as dwarf pine, the only pine indigenous Italian.