Holidays in Lebanon, hotel and bed and breakfast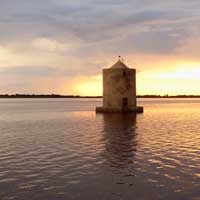 To spend a pleasant vacation in Maremma recommend to the tourist hotels or bed and breakfast in the area of Orbetello, unique city situated in the middle dell'omonima lagoon. In periods summer many tourists throng the place and then head to Porto Ercole and Porto Santo Stefano, the two most fashionable of 'Argentario.
Besides the wonderful waterfront, Orbetello offers much to naturalists, thanks to the natural park on the lagoon, ideal for tourists fond of birdwatching.
The city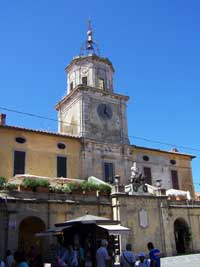 Orbetello town is a pleasant, well-designed by palm trees and the people who crowd Course Italy evening during the regular walks. The city is surrounded by old Spanish walls, just now evident, except for some visible under water near the causeway.
The Spanish fortifications are one of main features of the city worth visiting: an amazing how spectacular example of military architecture. At the eastern wall, you can visit the elegant powder keg Guzman, used at the time of the Spaniards to store explosives. Inside is now set up a small archaeological museum. Shortly later, in the immediate vicinity is the Duomo, in Piazza della Republic, characterized by a beautiful late-Gothic facade and a Baroque interior.
Useful information for tourists
Tourist Information
Piazza della Repubblica
From Monday to Saturday 09:00 - 12:30 / 14:30 - 20:30
Phone 0564 860 447
Internet address: www.proloco-orbetello.it

Orbetello lagoon