Strada del Vino Colli di Maremma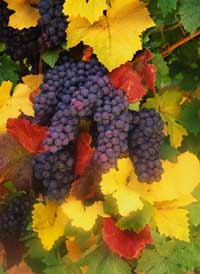 The Maremma boasts a winemaking tradition that has lasted for centuries, the wine is in fact one of the most important and tasty you can try in Tuscany. There are testimonies of a wine production since the times of the Etruscans. Today we have reached an excellent level, guaranteed by the recognition of three brands DOC: Morellino di Scansano, Bianco di Pitigliano and Sovana Rosso.
For tourists interested in these fine wines of the Maremma, or simply want to taste the flavors during the holidays, may apply directly to the Cantina Cooperativa di Pitigliano, active since 1958 or follow a route of vinio we offer you: a road of wine that evokes distant memories, the guardian of six wines will take you to the discovery of reality embedded in the ancient heart of Maremma, you will appreciate the local traditions and smells of Maremma wines.
Wine Labels
Wines
Costa Ansonica dell 'Argentario DOC
Bianco di Pitigliano
Capalbio DOC
Morellino di Scansano DOC
Parrina DOC
Sovana DOC
Wine Routes Recommended for tourists
Capalbio, Orbetello, Monte Argentario, Giglio Island, Grosseto, Scansano, Magliano in Toscana, Manciano, Pitigliano, Sorano, Semproniano, Roccalbegna, Campagnatico.
Monteregio Strada del Vino di Massa Marittima
This particular Wine Route winds all 'interno delle colline dell' Alta Maremma landscape, a landscape that summarizes all the characteristics of Tuscany: fierce, wild, rich in history and culture. E 'in this environment that has developed over the years a unique wine and food tourism in the region, with the participation of thousands of tourists throughout the year.
Wine Labels
Wines
Red reserves
Novello
White
Vermentino
Rosato
Vin santo
Vin Santo Occhio di Pernice
Wine Routes Recommended for tourists
Massa Marittima, Monterotondo Marittimo, Follonica, Castiglione della Pescaia, Gavorrano, Scarlino
Purchases, Shopping, Recipes and Food Maremma