Oasis Bolgheri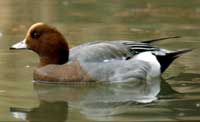 The swamp includes the di Bolgheri coastline west of the railroad Livorno-Roma, bounded on the north between the towns of Tuscany coast and Castagneto Carducci, and south by road that leads to dall'Aurelia the Villa Sabine.
This is a rare example of environment from the Tuscan coast, consisting predominantly of cultivated fields and uncultivated, wet meadows and forest land which are reflected in ponds for about 150 hectares.
The Oasis Bolgheri had a role first in the history of conservation of the environment in Italy. He was born thanks to the nature of Mario Incisa della Rocchetta, a founder and first president of WWF Italy, which in the'60s wanted to keep this part of its natural state without intervention or remediation of buildings will overturn l ' original layer of naturalness.
The Oasis is jointly managed by property And engraved by WWF Italy. In collects all the traditional Tuscan coast: cultivated fields, pastures and wet meadows, woods planiziali flooded, ponds retrodunali to freshwater, coastal and beach tombolo natural. A sample of real environments now rare, not only in Tuscany.
The Oasis is Bolgheri for the tourist who was chosen as the Maremma region for his holidays, the place ideal for a relaxing stay and adventure, places with evocative and extraordinary beauty. A trip into nature to rediscover the origins of this wonderful land.
Reservations and guided tours
Visiting period: October 1 to May 31
Visiting days: FRIDAY 'and h.9 SATURDAY: 00 and h.14: 00 with reservations required
Schools: TUESDAY 'with reservations required.
From May 1 to May 31 the afternoon was moved to 15:00
Information and Reservations:
Phone: 320 721 5635
Getting there
The oasis is located in the municipality of Castagneto Carducci (LI).
From the north: along the variant Aurelia SS1, take the exit for "The Southern California-Cecina, then take the old Aurelia to the south (Grosseto). After about 6 km overcome the deviation of the cypress-lined path of Bolgheri and continue on the old Aurelia for about 400 meters. On the right claim the oasis of Bolgheri.
From the south: along the variant Aurelia SS1, take the exit for "Donoratico-Castagneto Carducci, take the old Aurelia towards the north (Livorno). After 7 Km on the left claim oasis of Bolgheri.